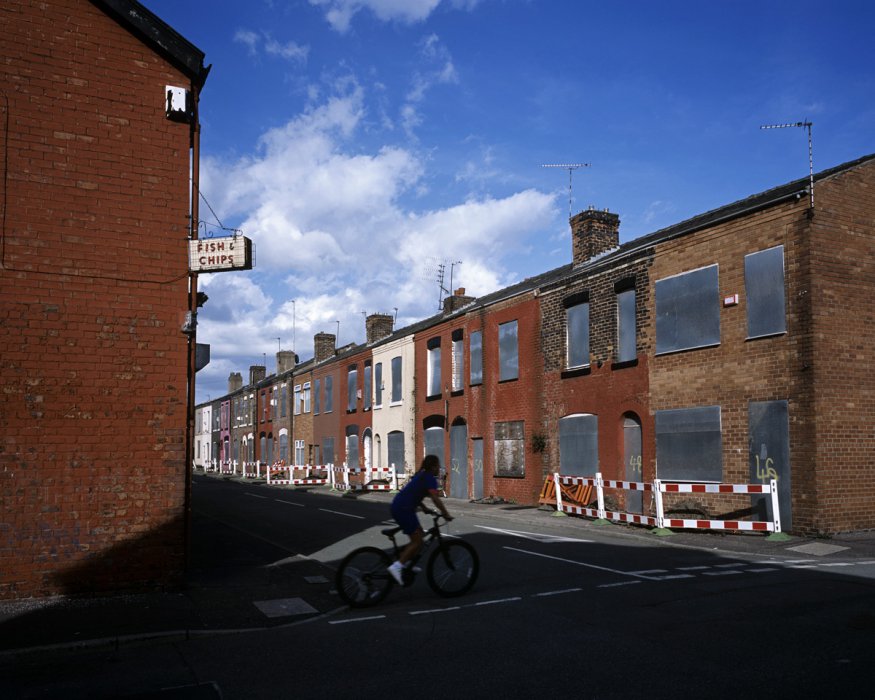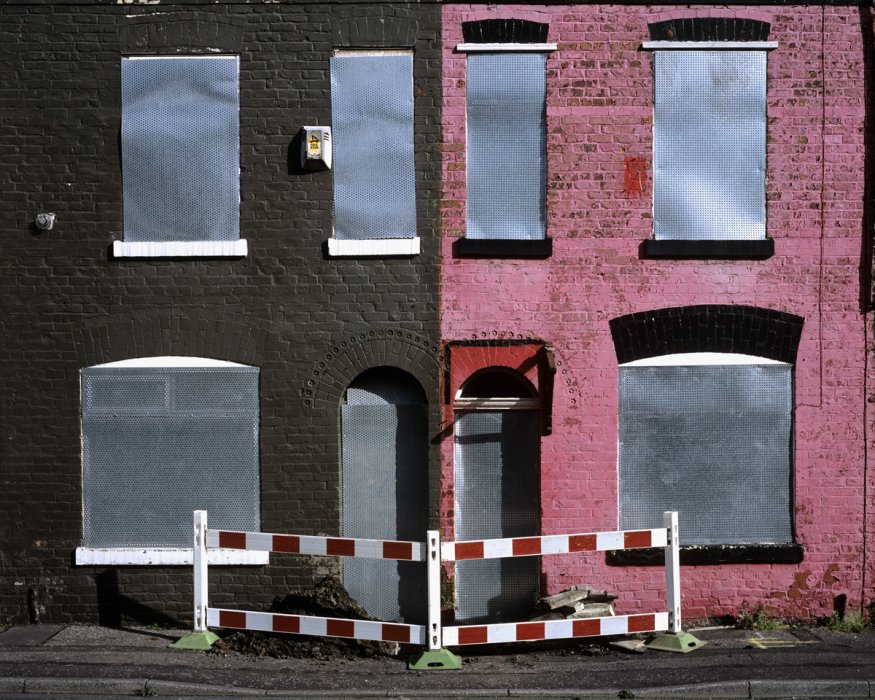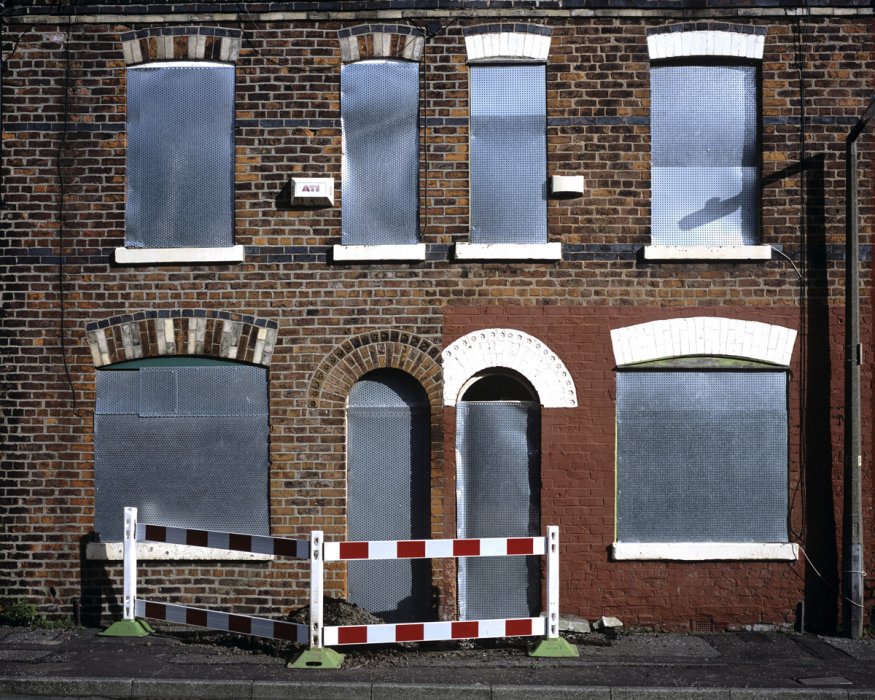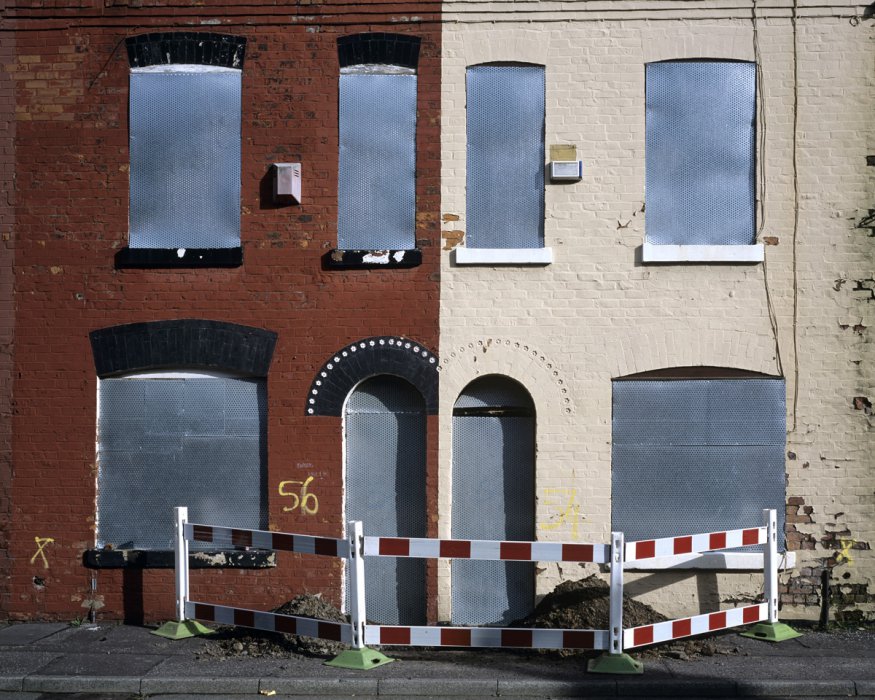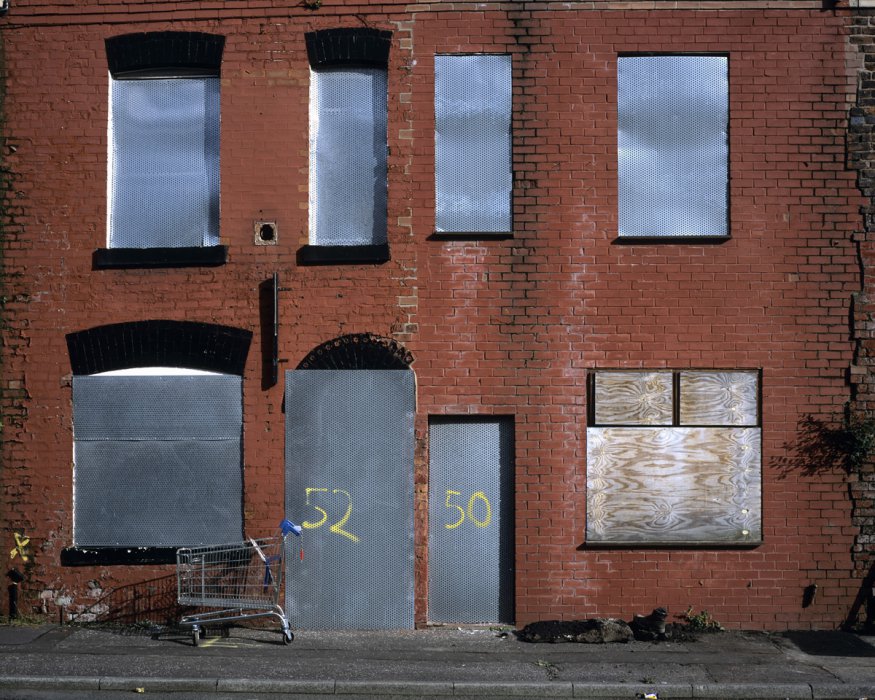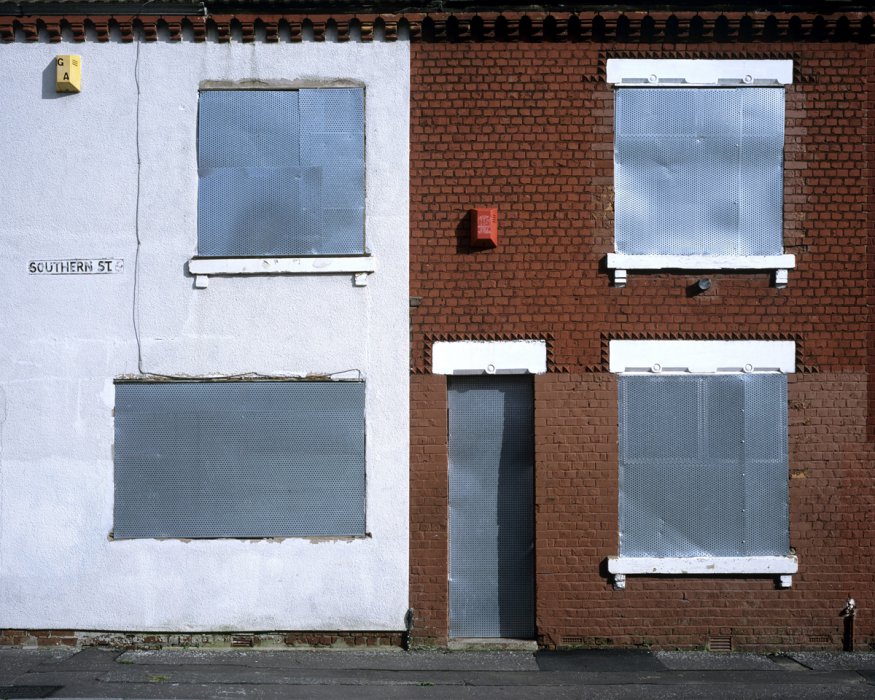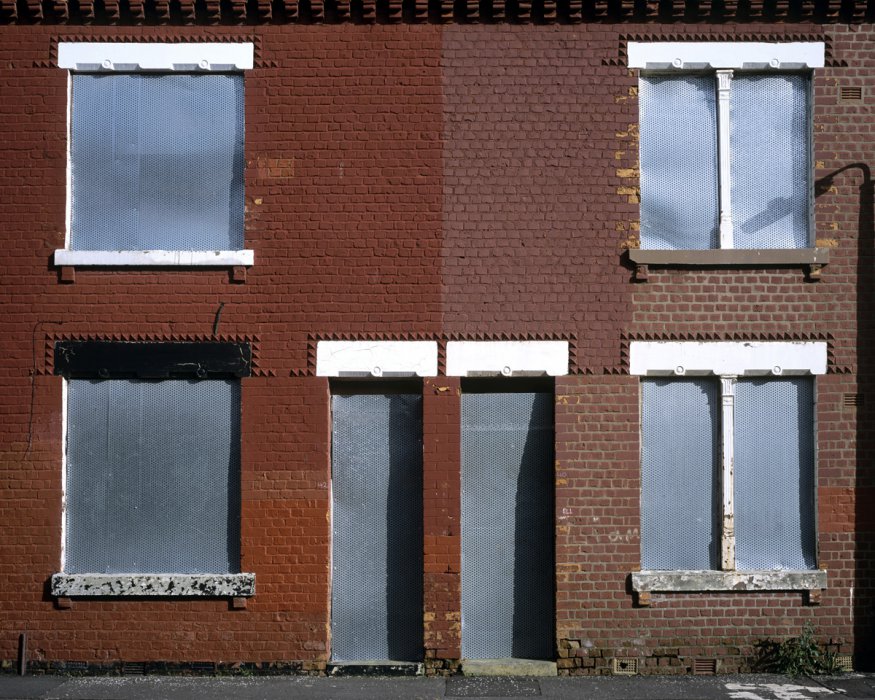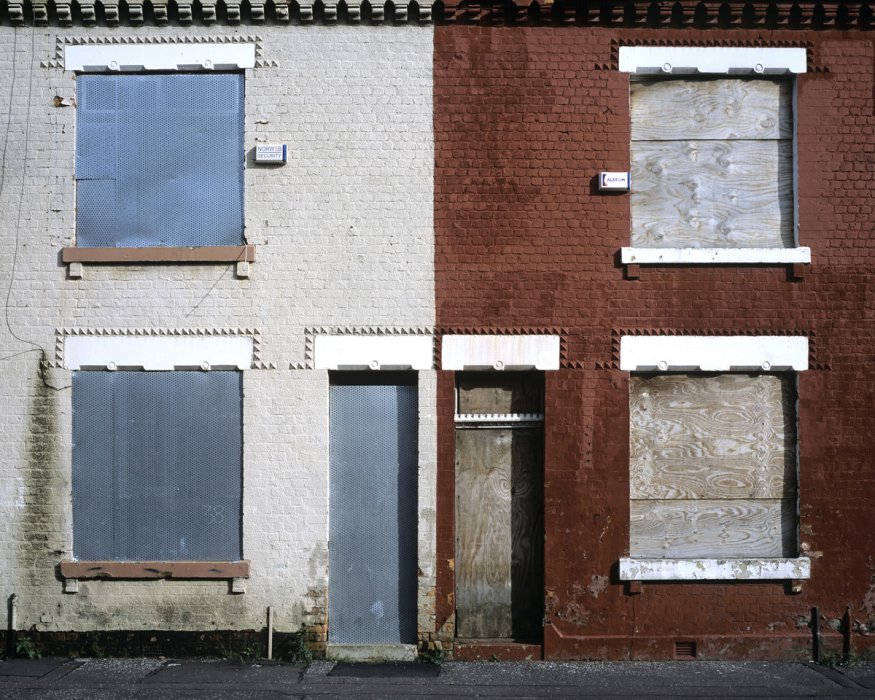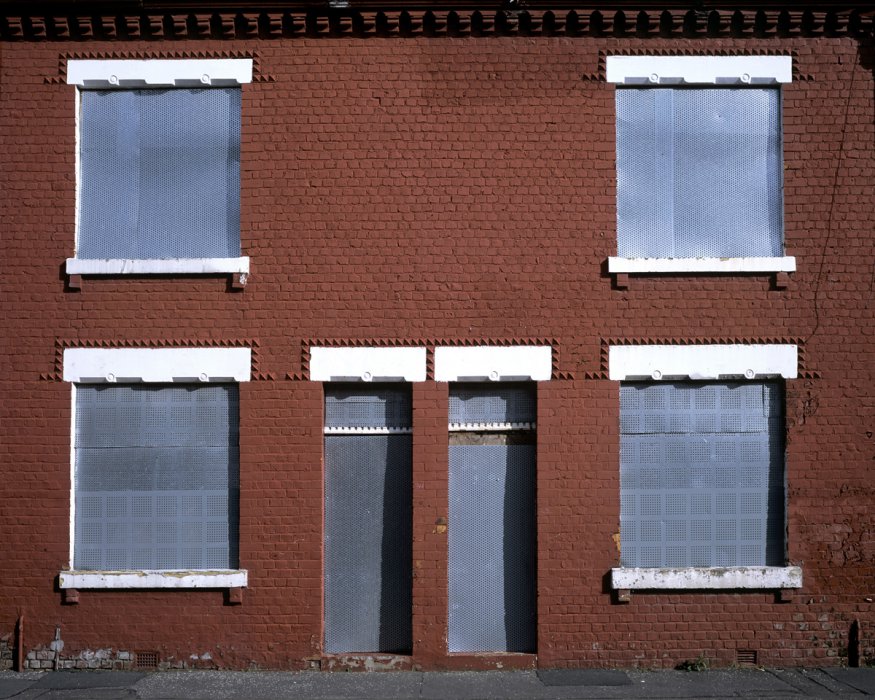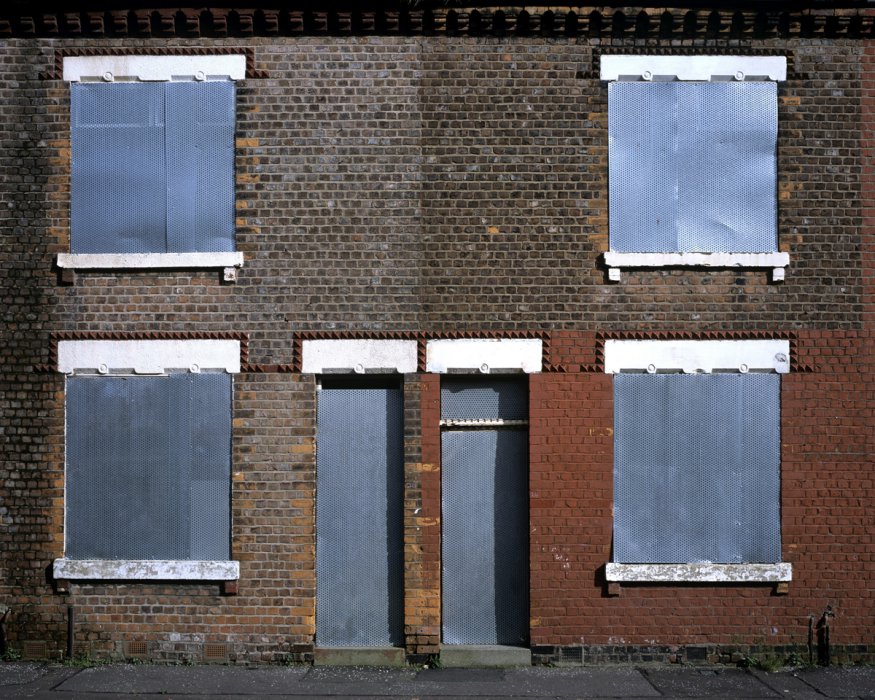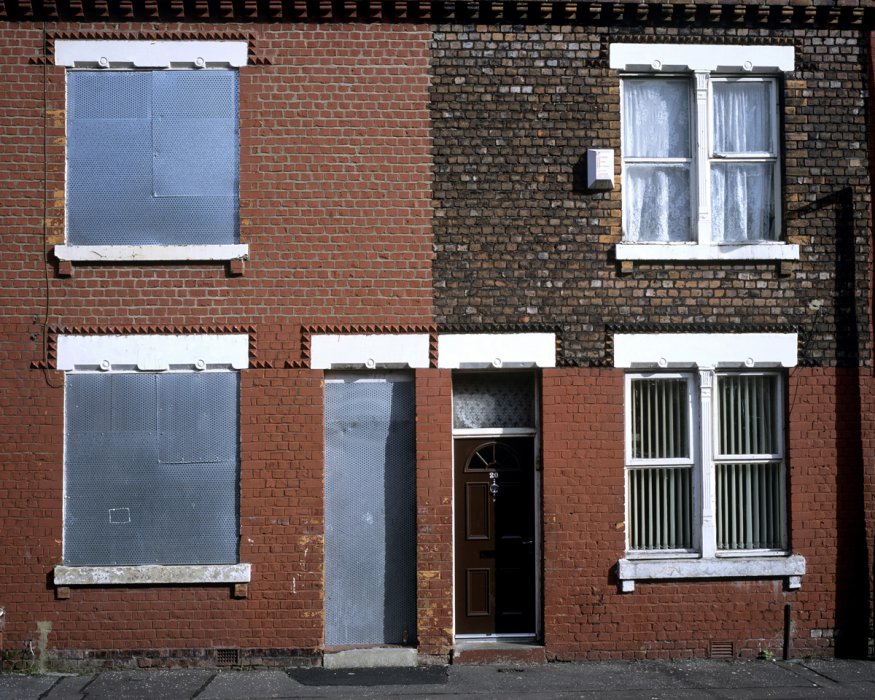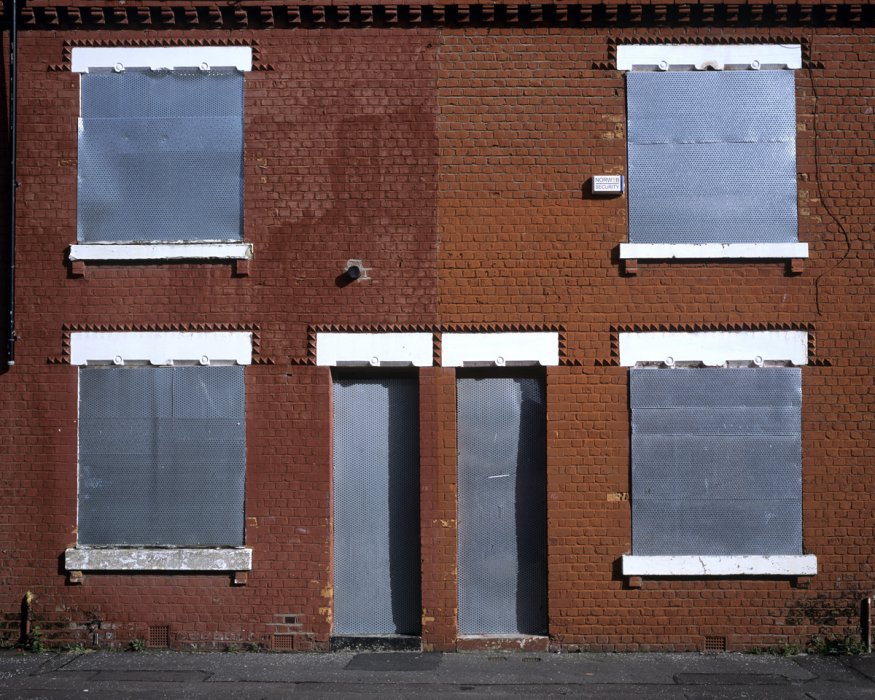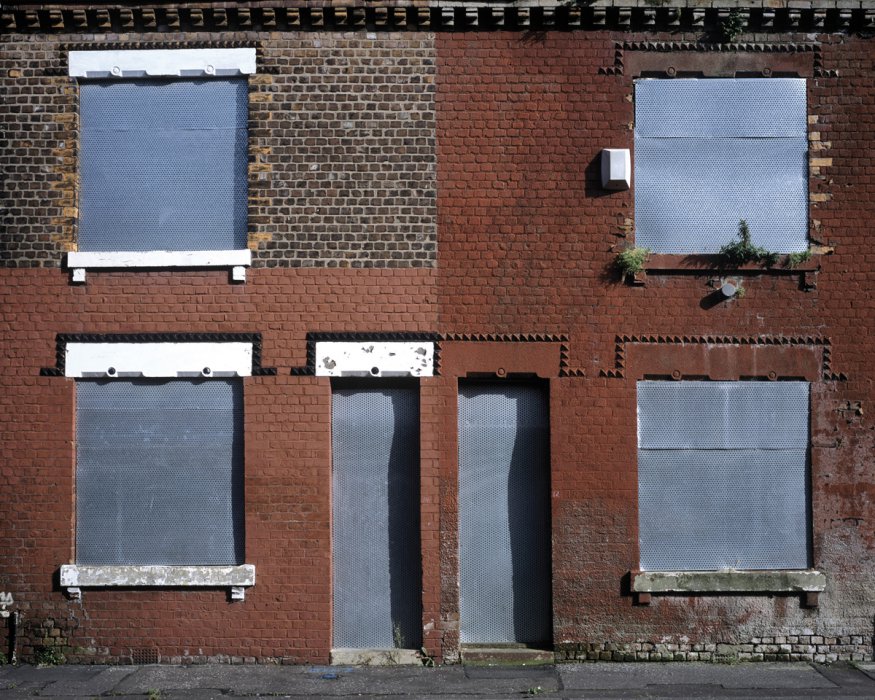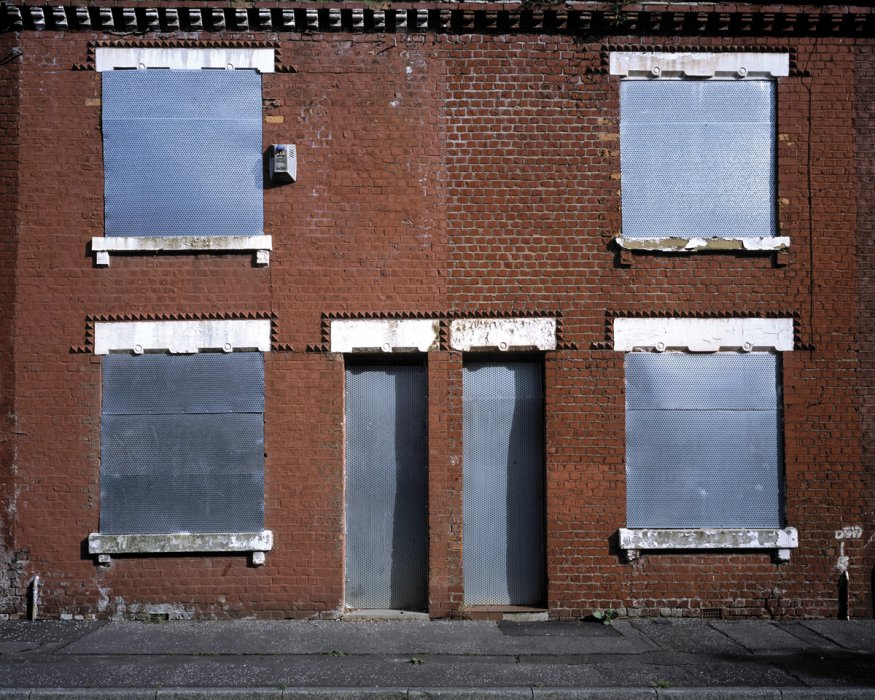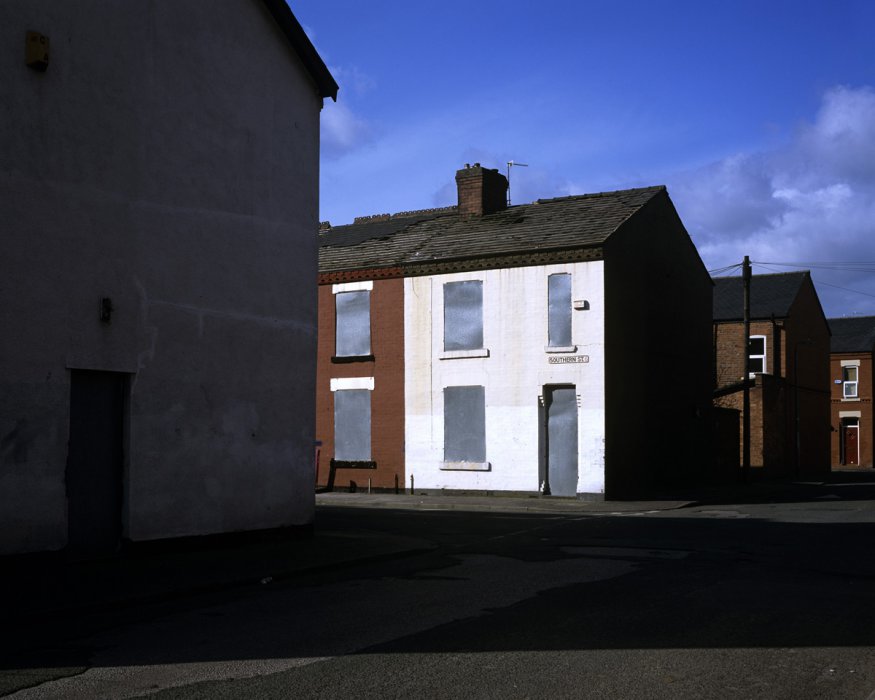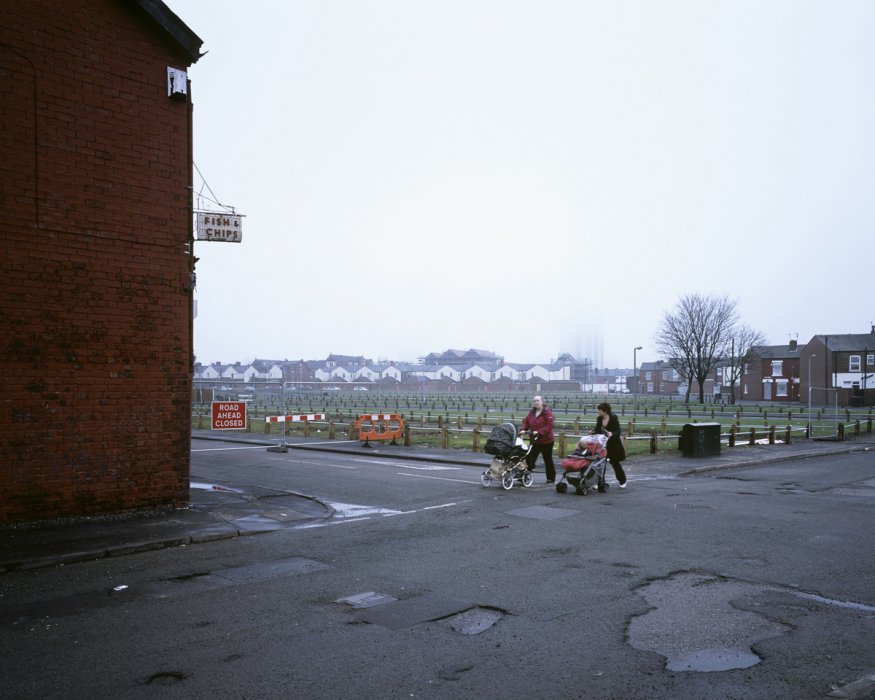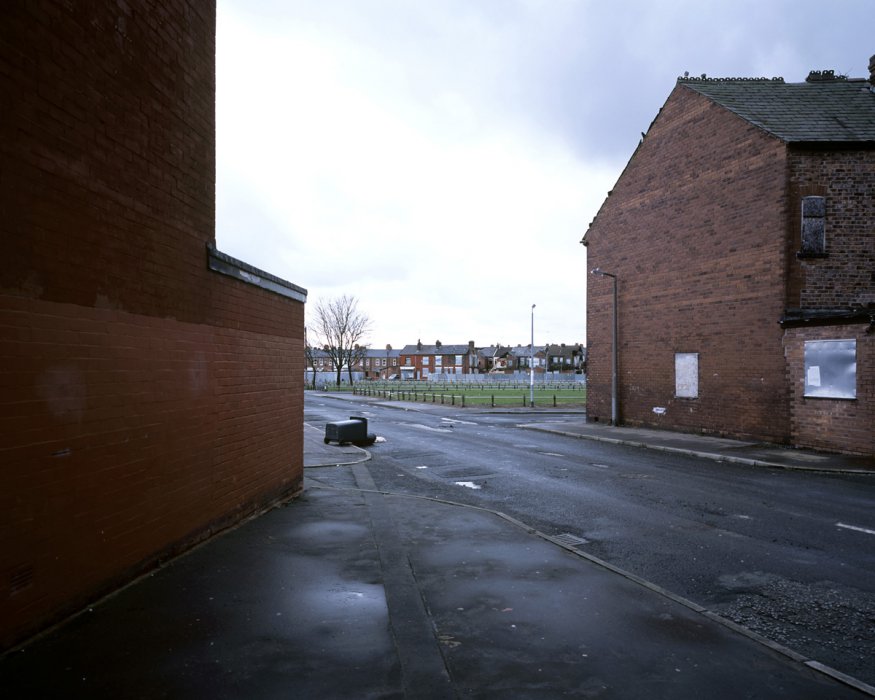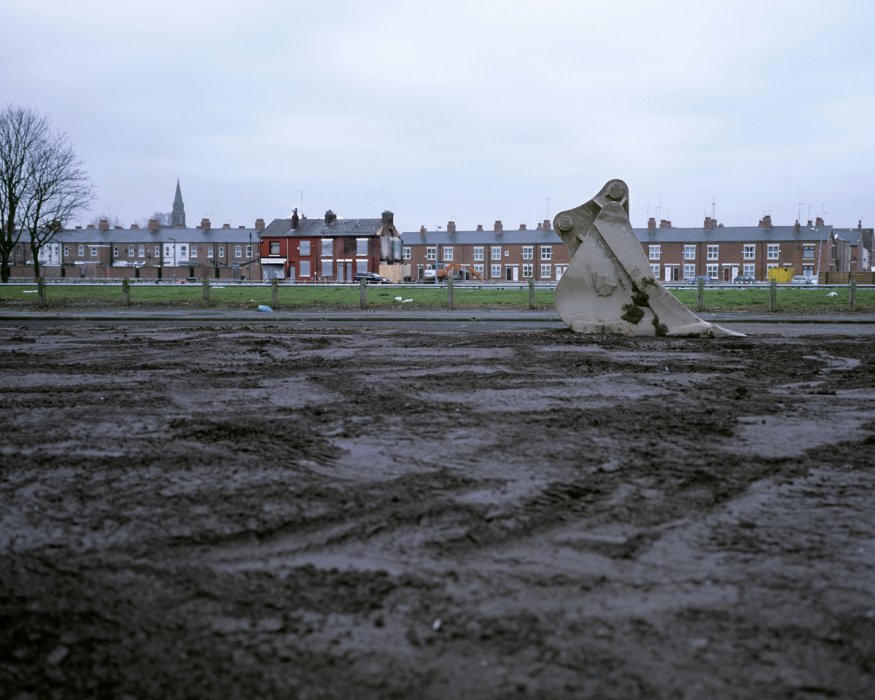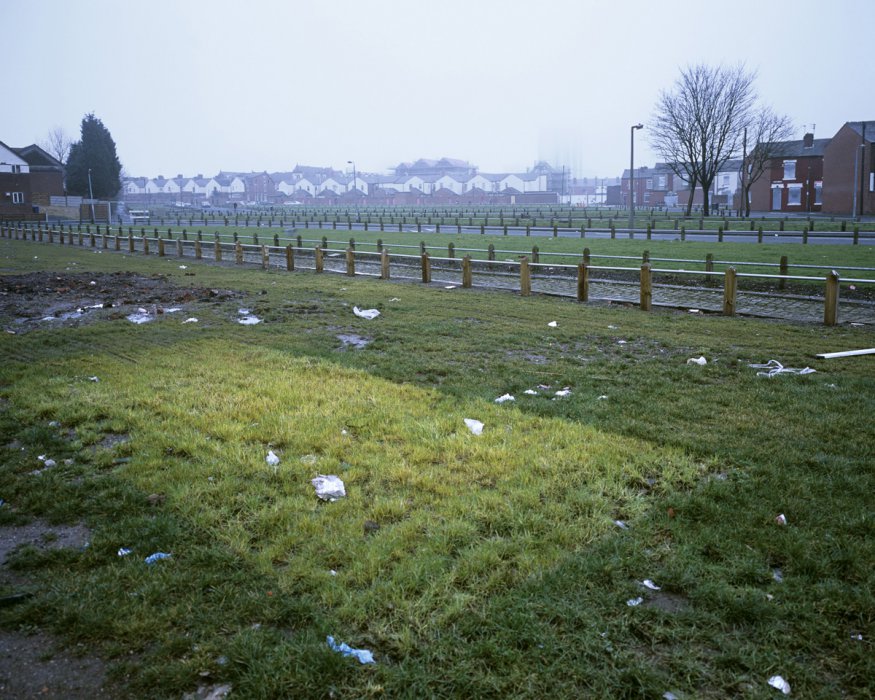 close
Southern Street

Southern Street in Salford, Greater Manchester, was a row of Victorian terraced houses typical of those built within this former industrial heartland of Britain.
Over time its inhabitants were made to leave through a combination of alleged social deprivation, and because of the desire by government to enforce a contentious urban renewal programme.
Southern Street has now been torn down. For a while traces of the perimeter of this Victorian terrace were still visible, marked by small fences and rows of poles that made up the edge of those fences. Meanwhile those have also disappeared.