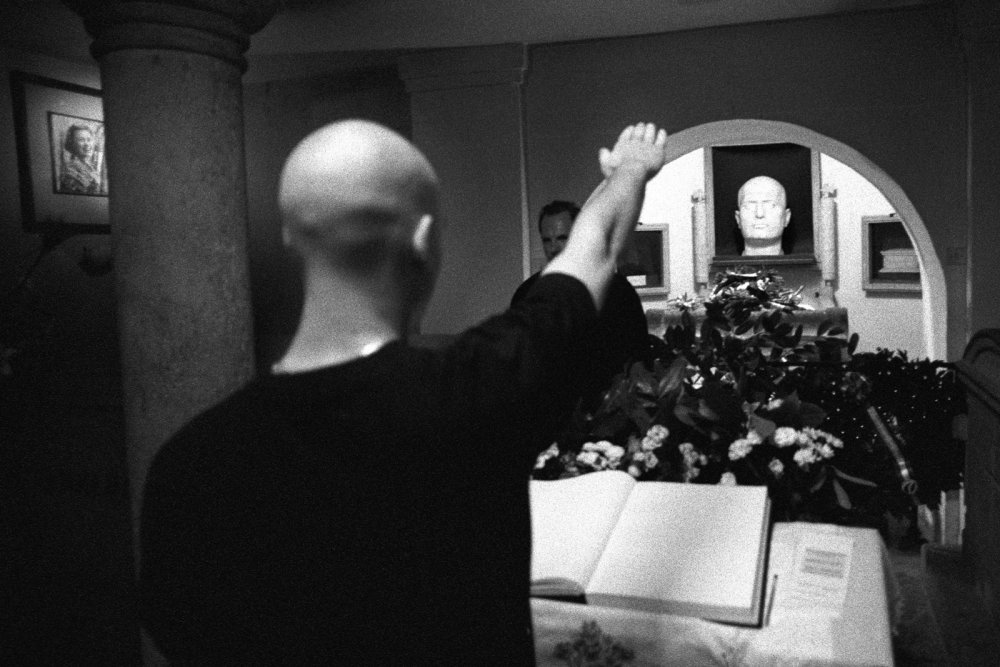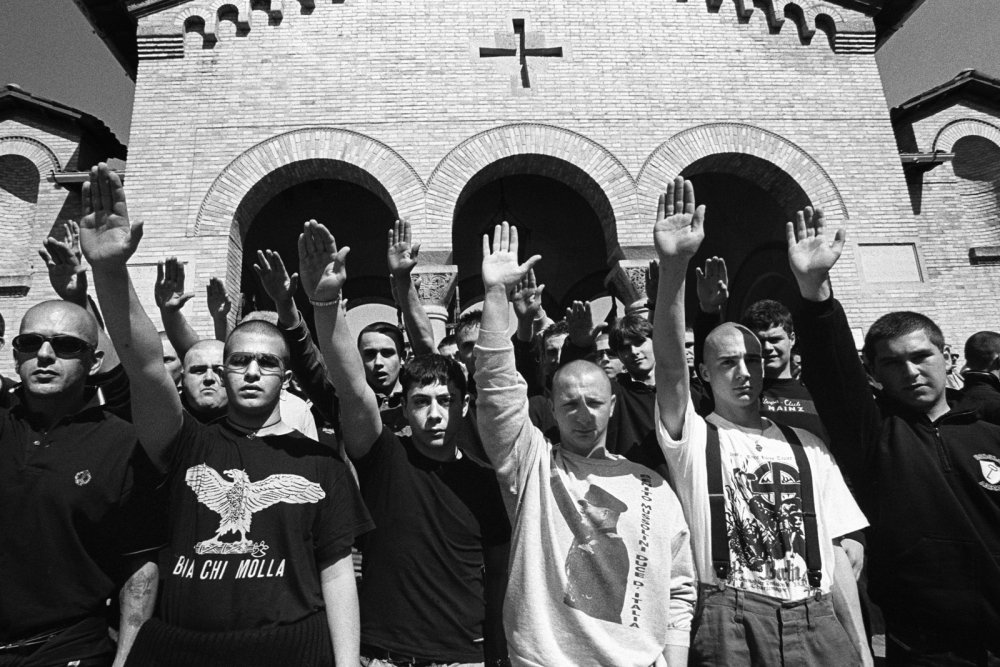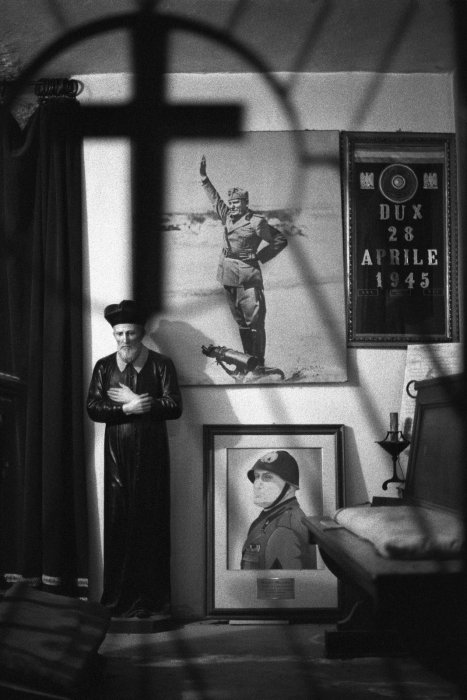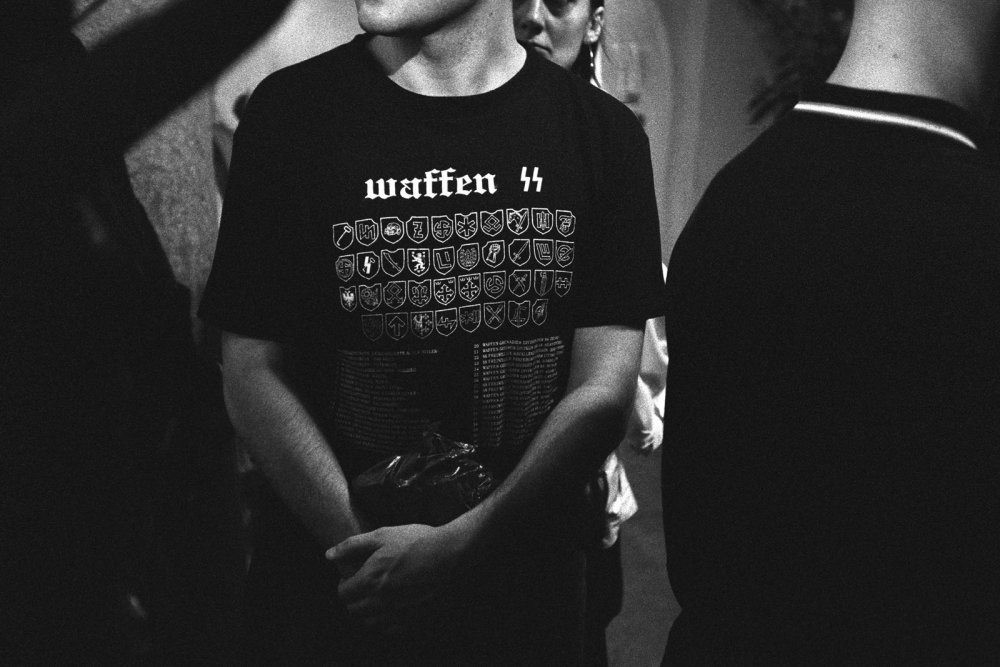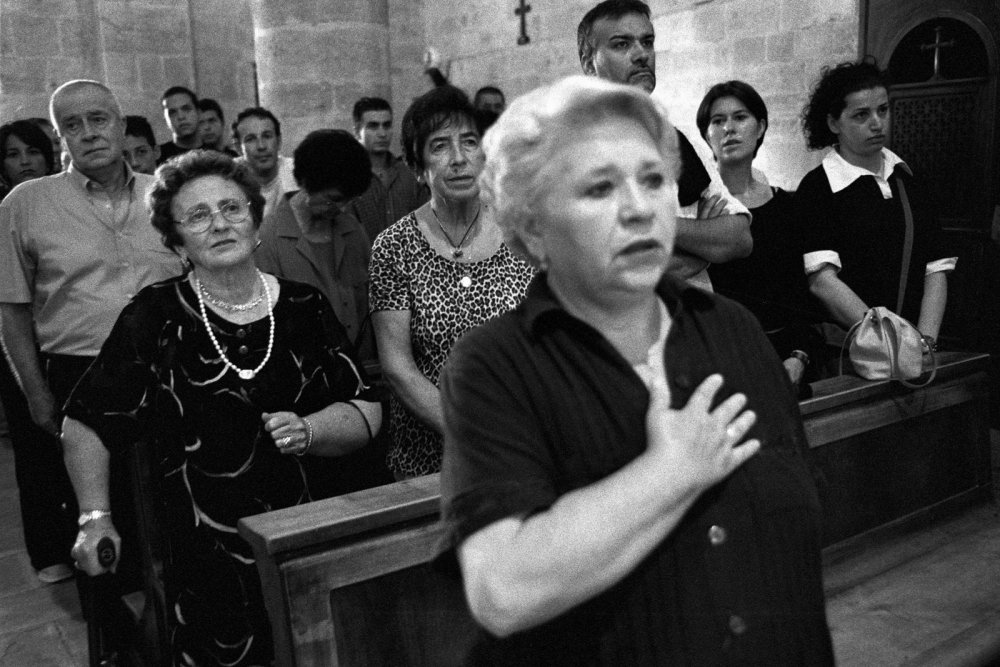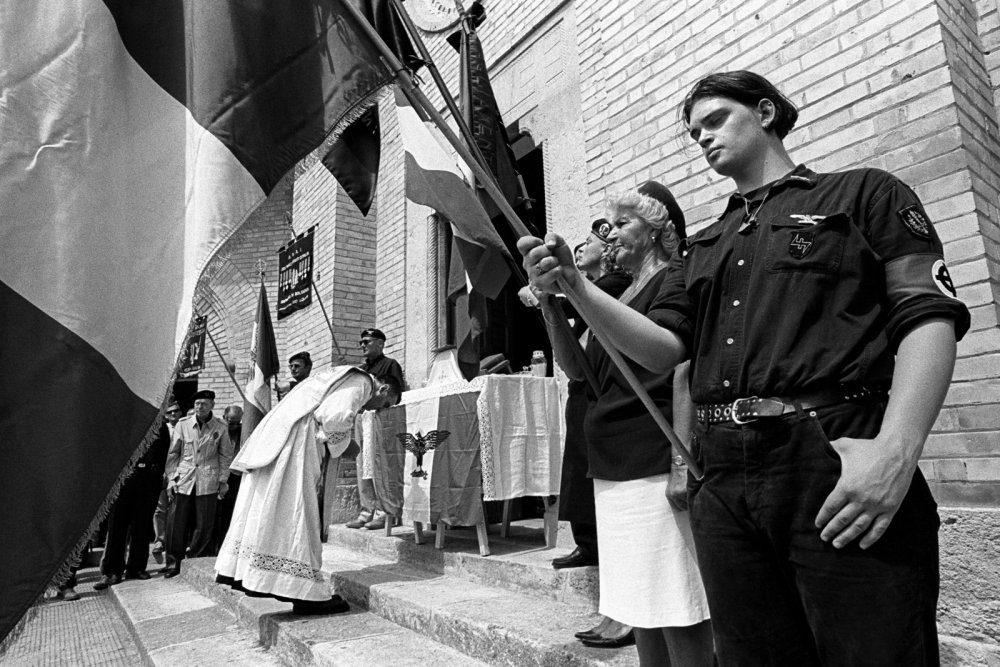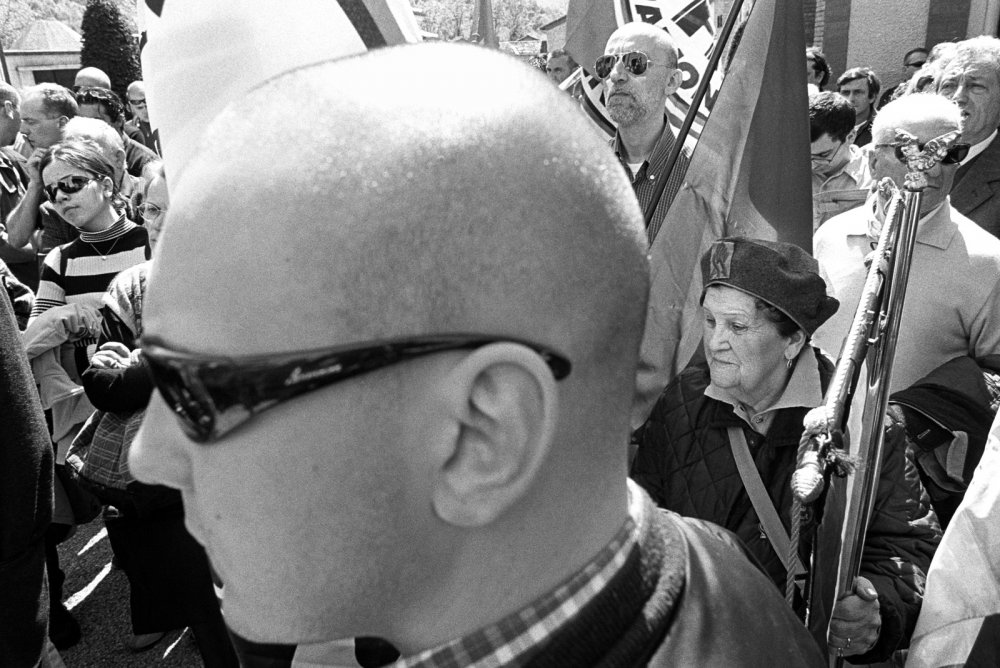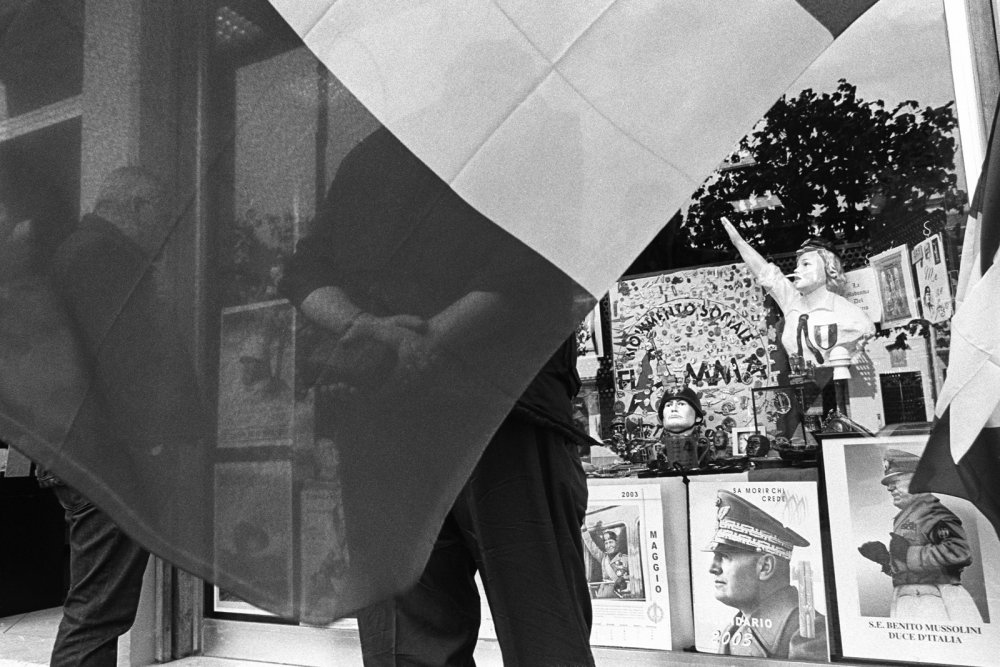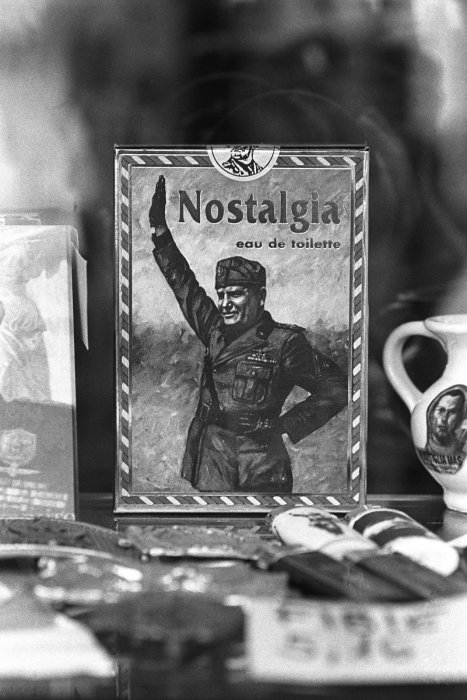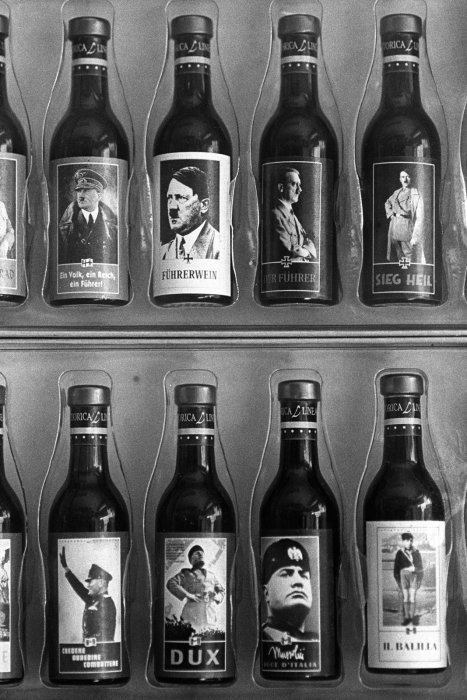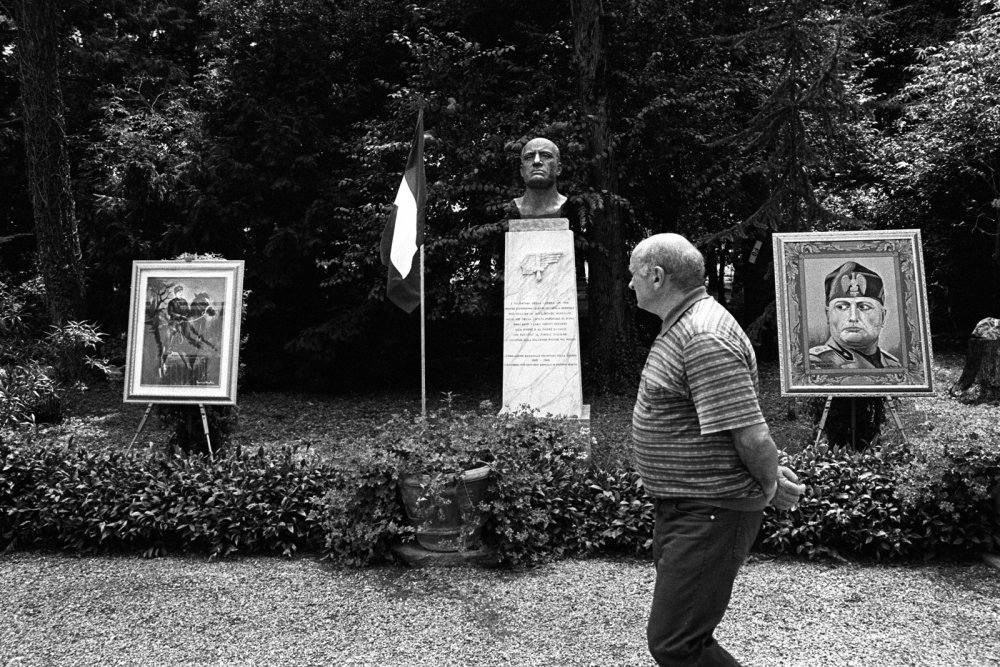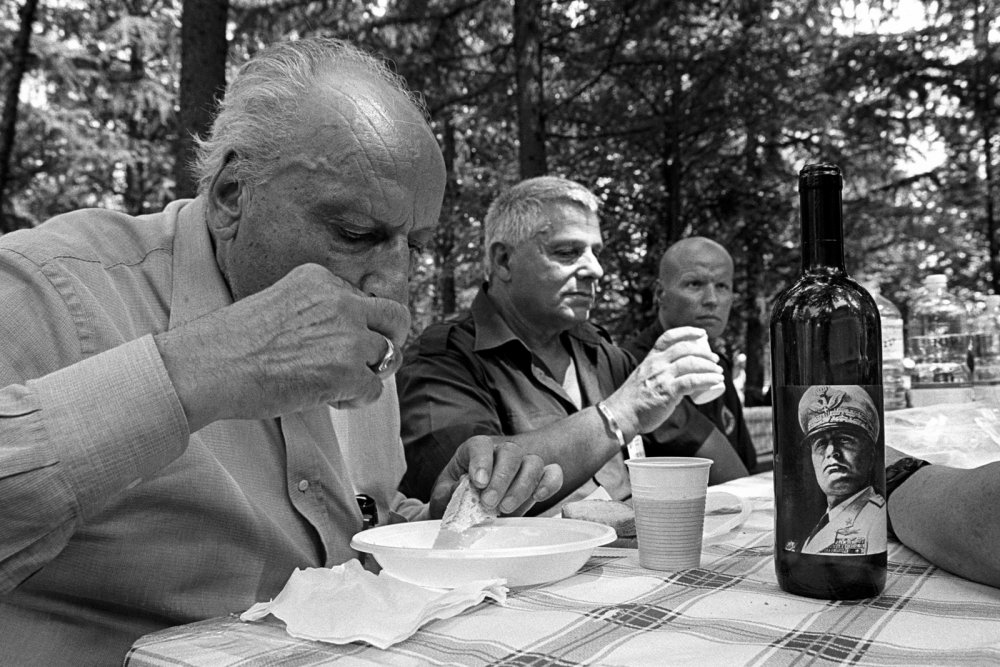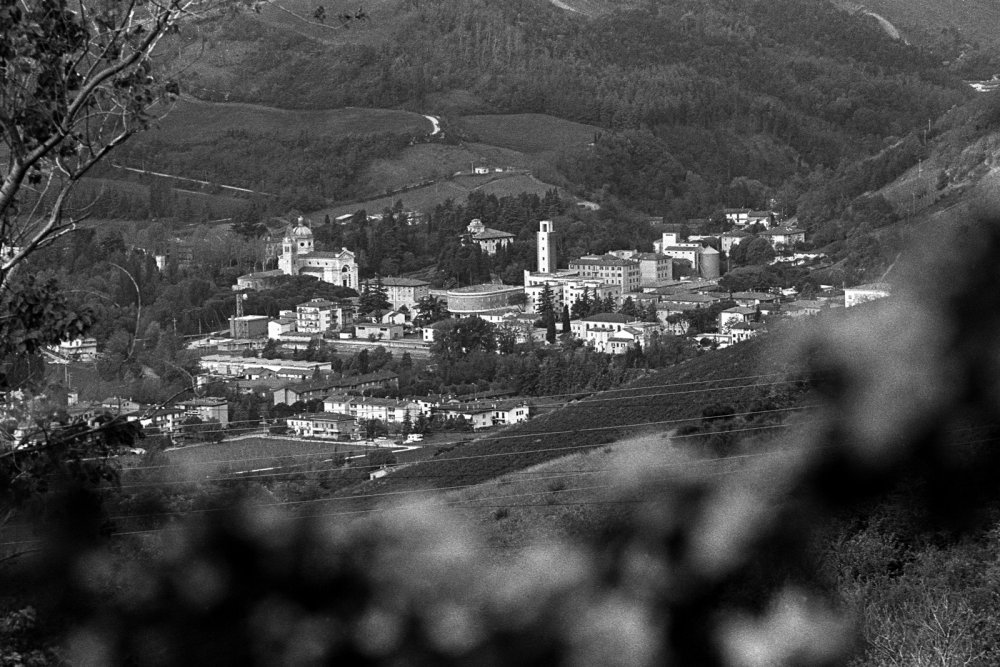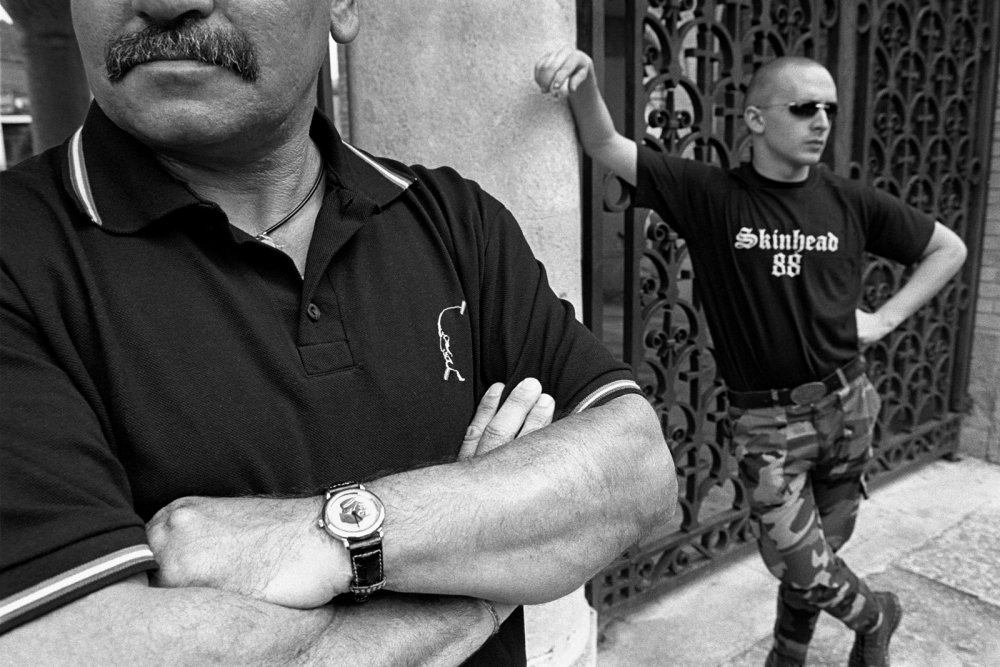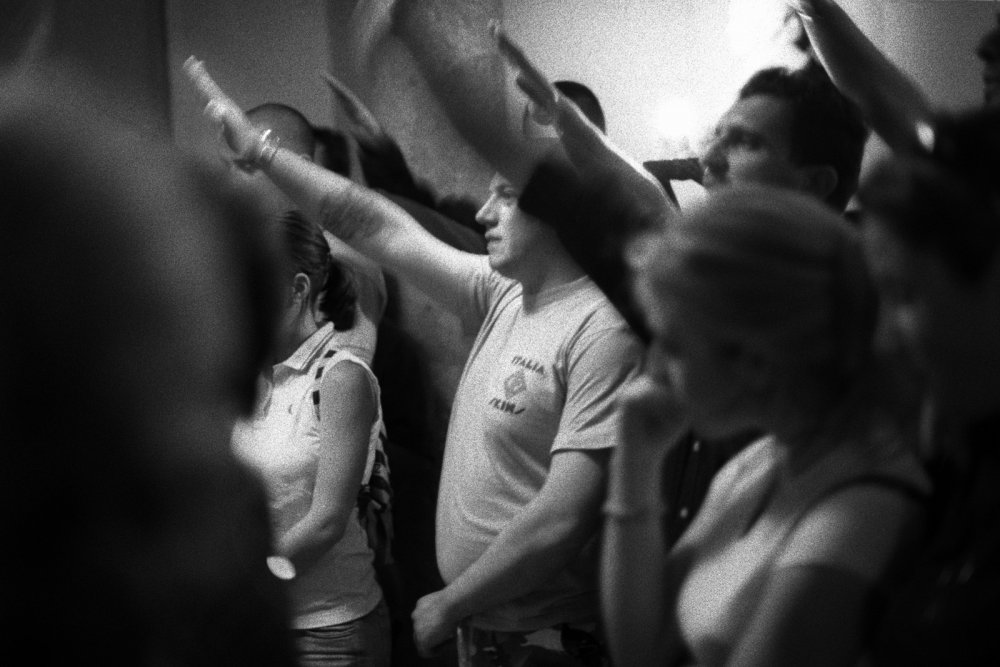 close
Predappio Pilgrimage
Mussolini's Legacy
Neo-fascists from all over Europe gather in the small Italian town of Predappio each year to celebrates the anniversaries of the death of Benito Mussolini, Italy's notorious ex-dictator. Born in Predappio, Mussolini's body is buried in the family tomb in San Cassiano cemetery.
As well as commemorating his death, a burgeoning trade in Mussolini paraphernalia can be found in Predappio's souvenir shops.
In recent years, a resurgent nationalism has glossed over the more shameful parts of Italy's history. Fascist apologists have become more outspoken in praising Italy's notorious ex-dictator.